This dress immediately reminded me of Megara from Disney's Hercules. The color in real life is almost an exact match to her dress in the movie and, yes, I totally had a mini fangirl moment when I found it.
Do you also find it weird that Megara doesn't get a lot of recognition? She had a great personality that was dynamic, as far as Disney cartoons go, and wasn't afraid to give Hercules and Hades some guff while also supporting Hercules in his adventure. Maybe she's technically not a princess but she is still a great character worth some respect!
As for the dress, it was thrifted from a local vintage and new-ish clothing shop and is originally from a brand called Material Girl. It's paired with a necklace that has ancient looking Roman/Greek coins and my favorite gladiator sandals. A very simple outfit with an overall great Disneybounding theme!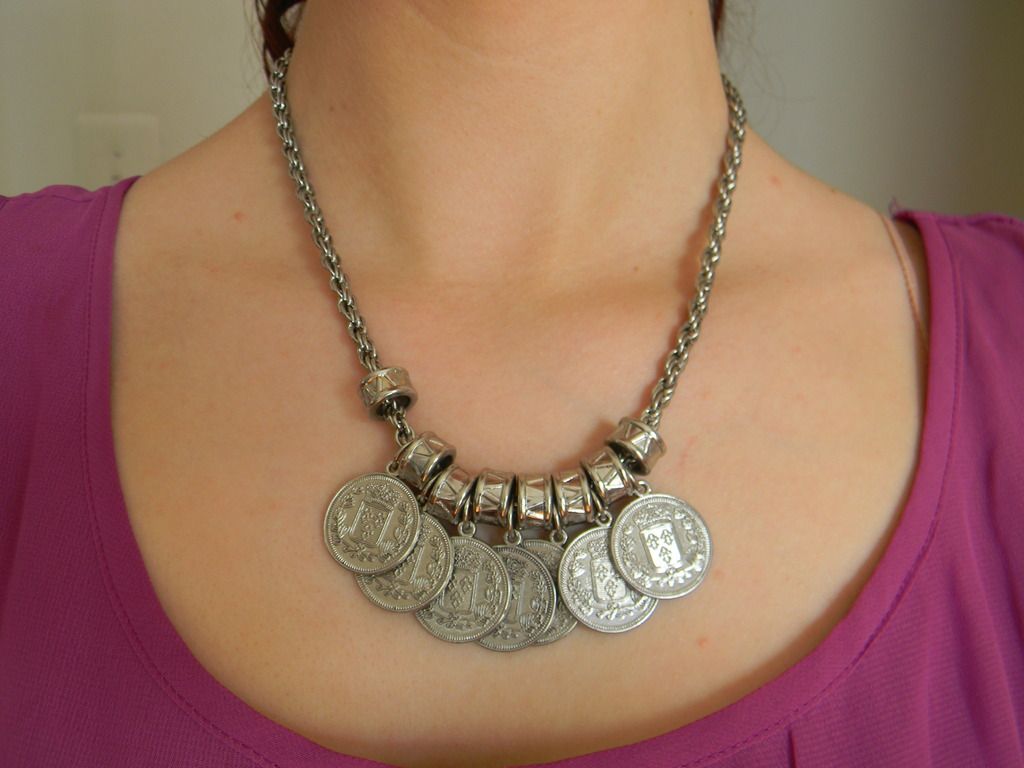 Dress:
Thrifted (
Similar
)
Shoes: Target
Life Update
My closet is FINALLY organized! I am donating four large bags worth of clothes, shoes, and handbags. I also picked up cubby hole style shelves that fit into the closet and some of those fabric bins so I don't have to play hide and seek with my socks, bras, and other random bits of clothes. Next is the laundry area and my jewelry collection. I am a necklace fiend and it's a little out of control. The laundry area is just an explosion of hangers, more clothes, and dryer sheets.
I recently got a "certificate" from
Facebook Blueprint
. It is a free hub of courses Facebook is offering so you can better manage and promote your business page. I did the Data Driven Marketing path, which has a big focus on Facebook ads. It's a pretty quick course and they even have one dedicated to Instagram. If you're into marketing, looking to better promote your page, or even work in the industry, give it a look!
If you follow me on
Instagram
, then you know I almost adopted a kitten recently but decided not to because of her special needs. I was super bummed out because I really connected with her and she was a very sweet, affectionate kitty. If I didn't have my two rowdy boy cats, I would've snatched her up in an instant. So, the adoption hunt continues.
How has your week been? Remember, you can share along with CCF with the hashtag #casualcosplayfriday!