This is actually my second outfit for Orphan Black. Before I did an
OOTD/Style Inspiration post for Allison
, but the new Hot Topic exclusive collection that is all about the Clone Club got me itching for another post and I instantly fell in love with this dress.
The detail is just so cool with the DNA double helix and other "science-y" stuff thrown in. This would be a great dress to wear for a science presentation at school, for a casual convention outfit, to go visit your local science museum, or just to show off your Clone Club obsession!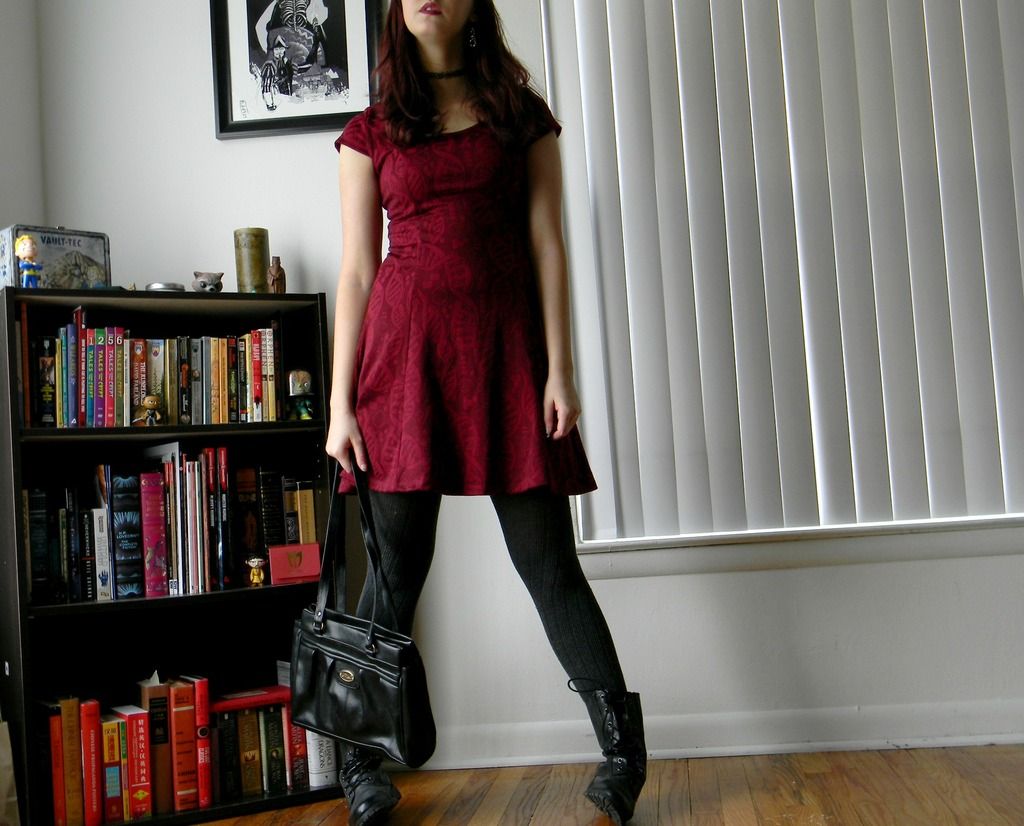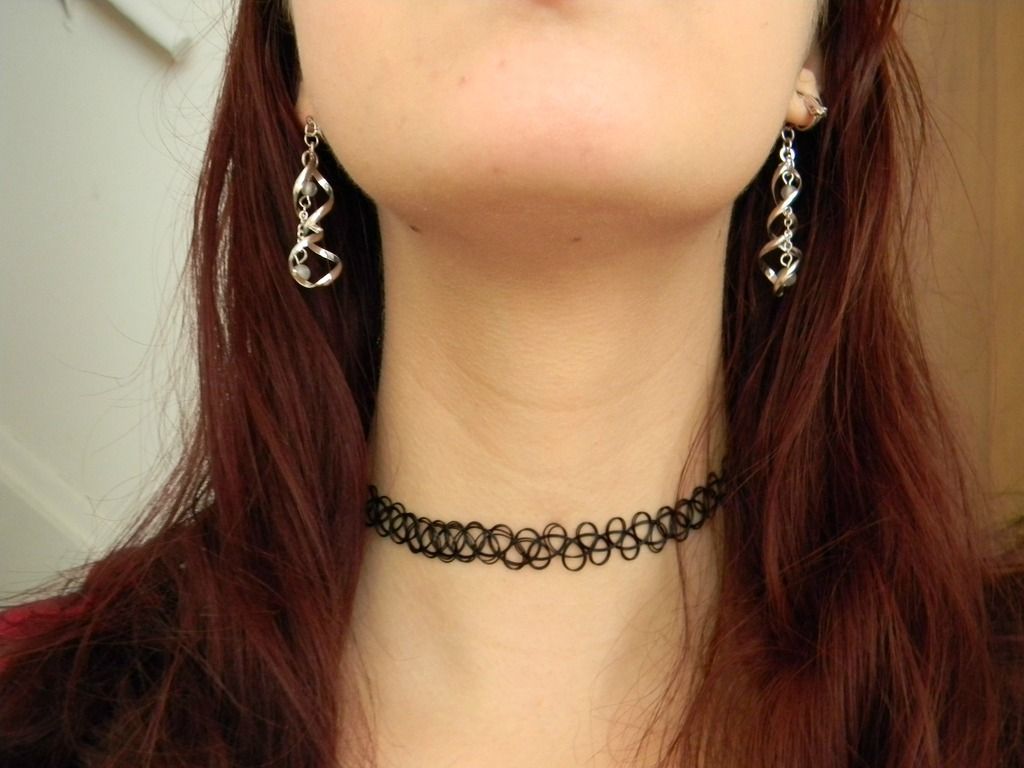 This is a really fun outfit and such a departure from my last Orphan Black casual cosplay, I love it. Today I'm wearing it for a mini shopping day and running some errands. It's a little bit cloudy and chilly here so the leggings came in handy to keep me a little warm. And these are my favorite pair of boots because they are broken in and comfy to wear all day.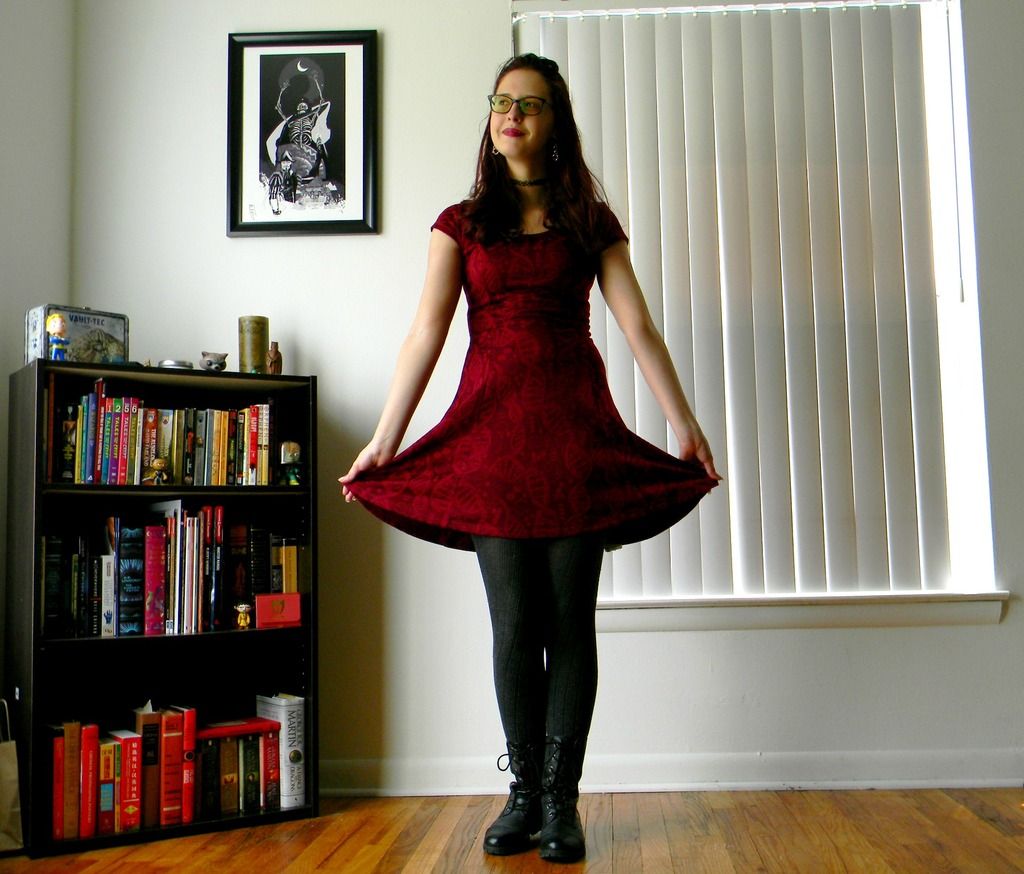 DETAILS:
Bag: Thrifted
Life Update
I've had my first couple productive, happy, and joyful weekends in a
long
time. I honestly didn't think I would ever have such days again and became reserved with the thought that I'm destined to be forever depressed and stressed. This doesn't mean I don't have bad days because I certainly do. Last week was a mess of work anxiety for me for example, but instead of letting it drown me in worry I punched anxiety right in its stupid face instead.
Also, its been quiet here on Nerdjoy lately and I apologize. I've been hard at work putting together my freelance business, wrapping up my finals, and have been in this crazy organization/home decor mood so most of my nights have been filled with reorganizing my townhouse and acquiring more decor for my sad, bare walls.
How have you been lately? Also, has anyone else picked up anything from the Hot Topic Orphan Black Collection? I want to see outfit pics!
Speaking of, I would love to have Casual Cosplay Friday be something that is shared with fellow geeks. While I know Fandom Friday is during Fridays this doesn't have to be a full on blog post. You could post an outfit pic on Instagram with the hashtag #casualcosplayfriday, for example. It's becoming the official hashtag!
#casualcosplayfriday
Let's show the rest of the world geeks can be incredibly stylish while also being smart, funny, and downright amazing. :) Until next time!