Here's another nail design tutorial in the Steven Universe nail art series! So far, we've completed
Pearl ombre nails
and
half-moon Amethyst nails
. This time we're going to be doing nails inspired by Garnet, the bad ass Gem who is a no-nonsense lady and quite geometric.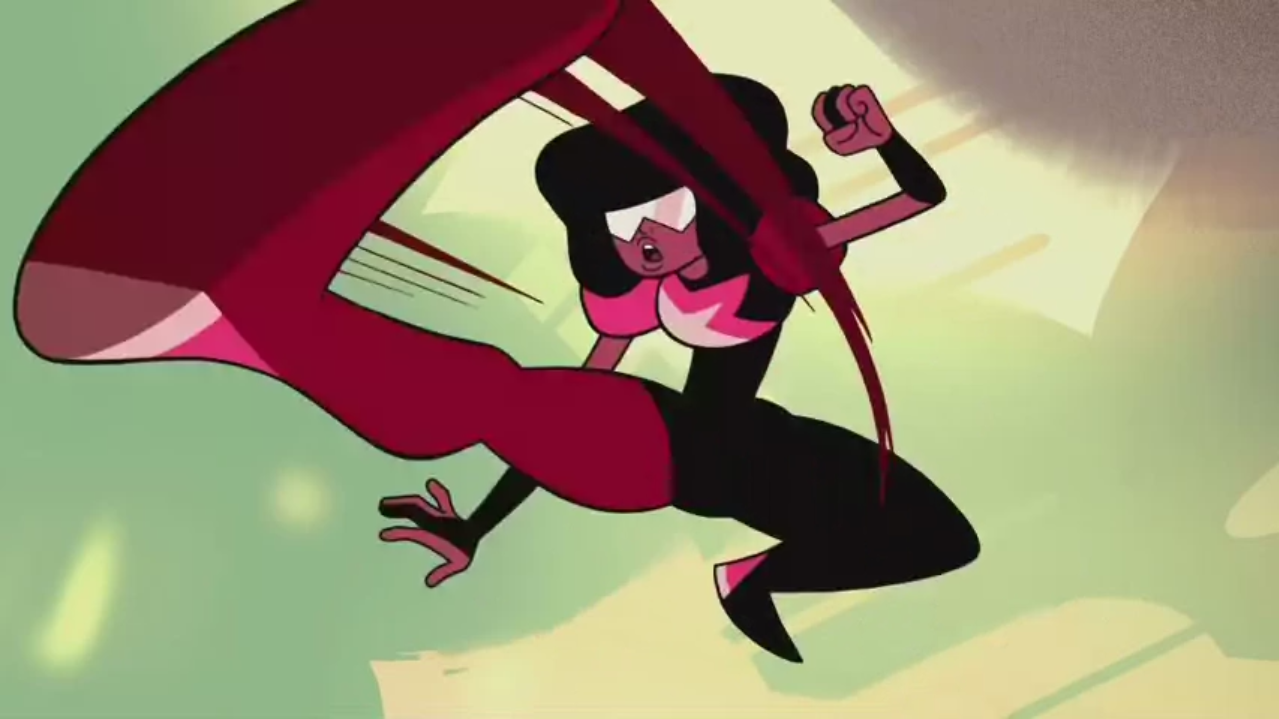 Don't worry, this is a pretty easy tutorial that involves a little bit of tape and only two nail polish colors. Let's get started!
You will need:
Red nail polish
Black nail polish
Clear top coat
Clear or masking tape
Step 1. Paint all of your nails with the red polish. Let dry completely.
Step 2.
Take your tape and start cutting it into thin strips, enough to make a geometric pattern like in the picture below. You can do different designs based off of Garnet if you like, as long as you can paint in between the tape!
Step 3.
Now, in-between the tape you will want to paint in the black. Be careful not to seep through the tape and to remove it quickly! Once everything has dried, you can use the top coat to finish it off.
And there you have it, Garnet nails! We only have one left in the Steven Universe nail series and I think you know who it is. ;)
Also, I'm still rearranging things on this new website. Some things didn't transfer over (mostly on the back end), so please excuse the mess for a bit longer. I should have everything settled at the end of the week. Thanks!