Here's an interesting Tech Tuesday for you: the odd and wow such life story of dogecoin, the alternative to bitcoin that features our favorite Shiba Inu.
I'm going to say it: 2013 was the year of the doge and 2014 is going to be even more doge.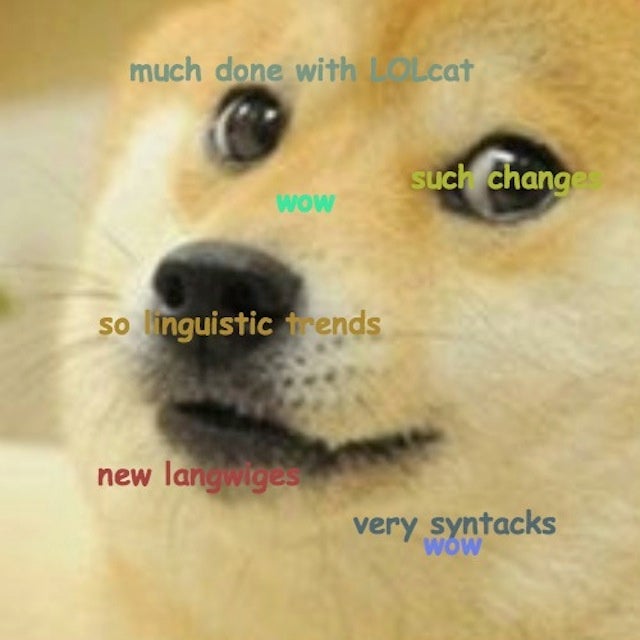 That's doge, also known as Shibe, a meme with randomly placed "thoughts" of the Shiba Inu. There's subreddits for it and doge is of course making its way to social media like Facebook and Twitter. There's even
doge weather forecasts
for your enjoyment. But the most interesting spinoff to come from the meme is its own cryptocurrency, similar to the now mainstream bitcoin, called
dogecoin
.
If you didn't hear the news, the Jamaican bobsled team was looking for some funding through the Internet to make it to the 2014 Winter Olympics. Since the movie
Cool Runnings
is endeared to many Internet-users hearts, the dogecoin community took it upon themselves to
raise over $25,000
, successfully helping the team reach their goal. All from the "preferred cryptocurrency of the Shiba Inu," as said on the dogecoin website.
How did it all begin? wow such history
Billy Markus and Jackson Palmer decided that cryptocurrencies were getting a bad rap because of bitcoin's anonymity. They wanted to create something fun, broadly accepted, and most of all, a way to give back to the community.
What turned out to be a "joke" for most people is now a widely traded and used cryptocurrency. It works much in the same way as bitcoin that you have to "dig" for new coins (called mining for bitcoin). The best part? There's a
Dogecoin Foundation
that is a non-profit and wants to bring some sunshine happiness to the Internet.
Technology has a way to spin out of control, but sometimes it's for the better. It is weird to think just a few years ago Internet speak was l33t sp33k, which moved on to LOLcats, and now we have arrived to doge. And from there the dynamic of connecting and sharing has changed drastically, too. Not to mention we now have a fancy new cryptocurrency with a Shiba Inu on it.