I hope your November was wonderful! We're nearing the last month of 2013 and man, am I totally ready for 2014. This year hasn't been the best for me (several deaths in the family, financial troubles, college issues, etc.) and I really can't wait to kickstart a new year with brand new goals. But first, here are my November favorites.
NERDOM
Arrow
Holy crap, how come nobody told me about this show sooner?! I've never read the Green Arrow comics but all this talk about Black Canary and possible Birds of Prey caught my interest and now I'm hooked! Also, where is a good starting point in terms of New 52 Green Arrow?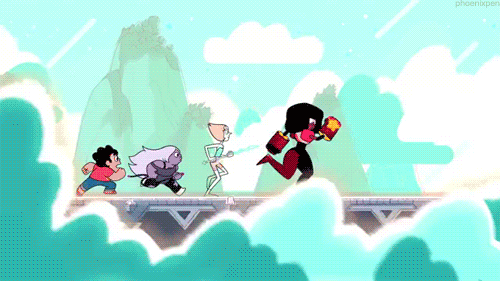 Steven Universe
Watch this show immediately and make it super popular! Rebecca Sugar is the FIRST female show creator in Cartoon Network's history and Steven Universe is a great first for such a feat.
Almost Human
I've expressed my excitement for Almost Human before and now it's rightfully in my monthly favorites. This is another show I'm wishing becomes super popular and gets picked up for another season. Watch it! Be amazed! Drool over the super sexy cast!
Dracula
Oh hey, speaking of gorgeous men I totally don't mind staring at on a weekly basis...The new Dracula with Jonathan Rhys Meyers is fun to watch! I like that it includes Van Helsing into the story rather than just focusing primarily on Dracula. Also, Mina isn't just some throwaway female character.

BEAUTY
C.O. Bigelow Mentha Lip Gloss
Oh, Bath & Body Works, our romance continues on. These lip tints (it's more like a lip gloss honestly) come out right around the holidays at B&BW and it's a great winter shade while also having a strong peppermint taste!
Soap & Glory Hand Food Lotion
The holy grail of non-scented hand lotions! You can find this at Sephora or on
Soap & Glory's website
and while it's pricier than other lotions, it is totally worth it. It's moisturizing without being greasy and doesn't leave that weird non-scent smell (you know what I'm talking about).
Martha Lip Tint
I'm going to bring it up again: this handmade lip tint sold by Bubble And Geek is AMAZING. Martha is inspired by Martha Jones from Doctor Who and has a lovely scent (chai), a great subtle berry-red color, and it's soooo smooth.
Snoopy iPhone Case
Smartphone cases count as fashion, right? I mean, it's a type of accessory. Well, my momma got me this absolutely adorable Snoopy iPhone case. Yeah, I'm totally ready for the holiday season. Bring it on!