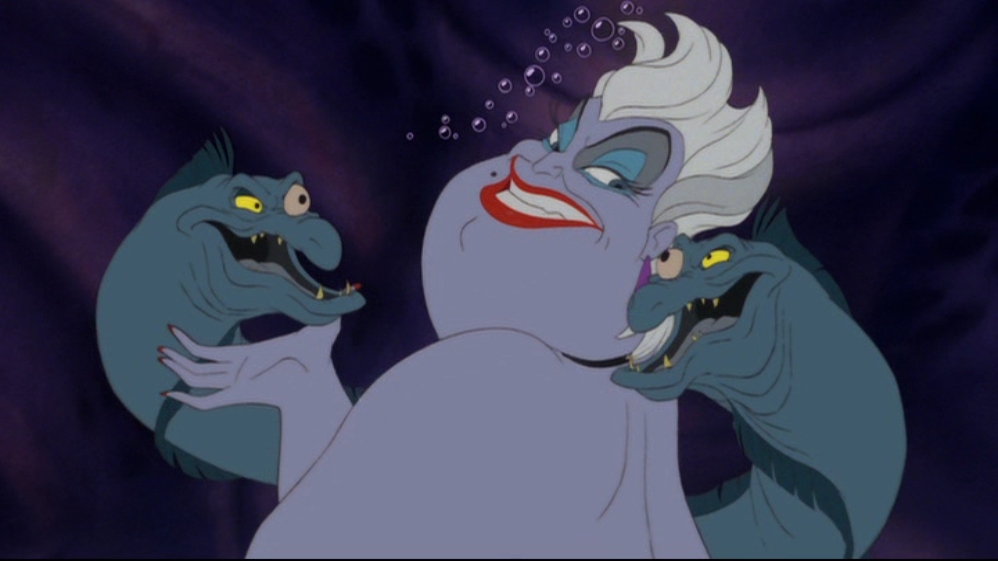 You'd think I would try something a little different after my Evil Queen look debacle, but these photos came out a bit better! I really need to find a spot in the house that has the perfect lighting and invest in a tripod for my bigger camera (I mostly take pics with my iPhone right now).
Anywho, here are two looks for the sea witch herself, Ursula!
Like my Evil Queen look, I did two different looks. One is a bit more subtle than the other but both are perfect for a date night, going out with friends, or even just rocking it while going on adventures on your own.
I used my
e.l.f. Studio palette
for this look. Almost all of the eyeshadows in the palette are shimmery, but there are some that have more of a matte finish to them (probably only about three or four).
I brought up the contrast in these pics to show the color off a bit more. In reality, these looks aren't hugely vibrant but just give enough color for your eyes to pop--especially if you have blue eyes! Other products that were used was the
Maybelline Rocket mascara
and e.l.f. liquid eyeliner in black.
As for other face products, I used an e.l.f. eyeshadow primer, Rimmel liquid foundation, e.l.f. face illuminating powder to contour my face, and a Bare Escentuals powder all over the face. Took about fifteen minutes overall to complete this look.
You should also check out my
Cruella de Vil nails
and
Evil Queen makeup
while you're at it! There's only one more post in the Disney Villainess Series... Maleficent! And no, it won't be a makeup look. :P